Solo project

Duration
16 Weeks

Bridge App


We help you to connect with your family more often.
The Challenge
How can we encourage families to connect more often?
The Outcome
A chat app designed for families to communicate more fluently and grow closer together.

The app will help to bridge the intergenerational gaps in families.

My family members live all over the world (Latin America, North America and Asia), so the virtual communication has always been the key. But ever since COVID, it's been the only tool we could use for communication.

I've noticed that there are many generic chat apps such as Whatsapp, Kakao talk (what my family currently use), iMessage but none of them were specialising in improving communication within intergenerational families. Hence I started this project 'Bridge' app to improve virtual communications within families.

The technology itself can't bond us stronger, but certainly, we can add more human aspects to it.





Interviewees
12 Interviews

Different age groups

Various cultural backgrounds
Painpoints
Lo-Fi Prototype
For Opportunity Area 1 —
How can we know when is the best time to call our family?
Understanding the painpoints and solve the problems
Sketching fun ideas

Compare possible solutions

Simple sketch to communicate ideas
Mid-Fi Prototype
Selected ideas from lo-fi prototype interviews

Presenting an idea in different designs

Finding the best way to execute my ideas

More interviews
Things that I considered
Usability — is the design intuitive?

Inclusive design — Can less tech savvy users use my product?

Empathetic — Am I understanding peoples' needs?

Desirability — Do users want to use my product?
Hi-Fi Prototype
Tone of voice

Attention to detail

Focusing on the quality of the product

Create a design system

Working within the design system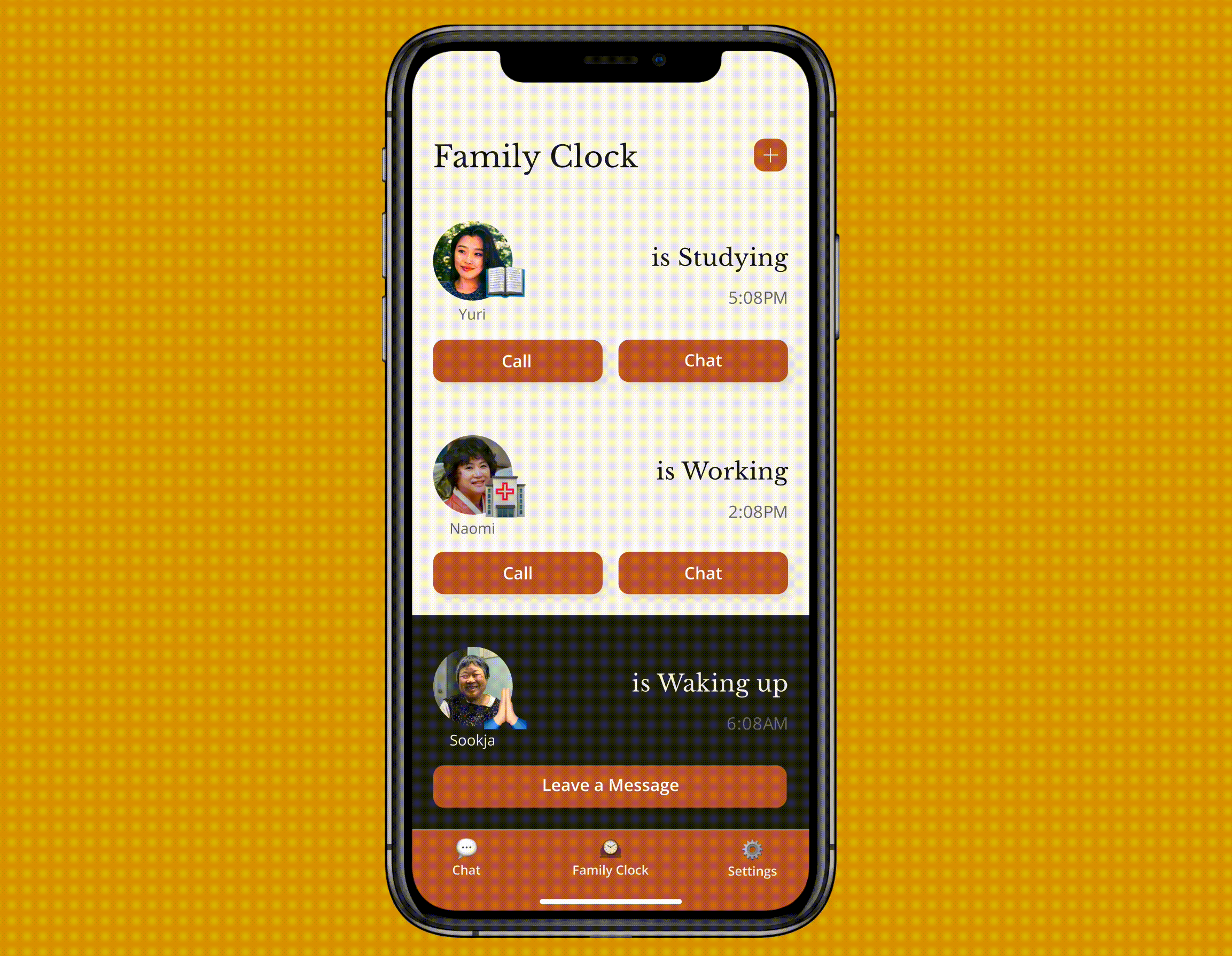 Know When to Call
Know when is the best time to call your family. Sync your location and calendar to update your current status, and check other family members' availability. When more than one person is online, the app will suggest a group call.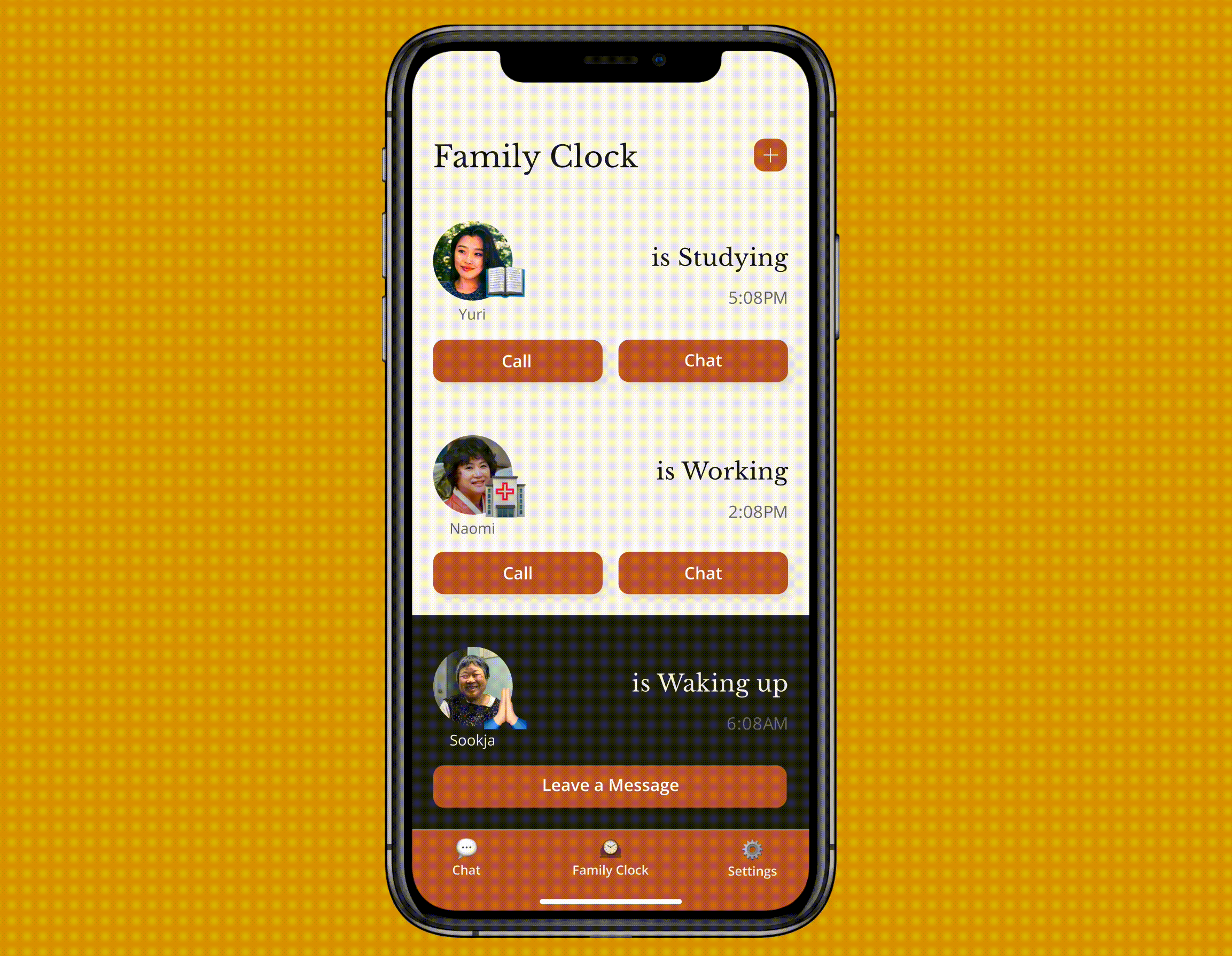 Talk About Anything

Share things that you wish your family knew better to make your conversation smoother.


Conversation Starter

Every month, the app will send a question and the family can share each others answers. Discover new stories that you never knew about your family and grow closer together.
Set a Reminder

Don't feel bad because you often forget to call your family. We will send you friendly reminders to call your family more regularly.
Inclusive Design

A few of my elderly interviewees mentioned that they often use tablets instead mobile phones to connect with their family. A tablet friendly UI will allow less tech savvy users to use the app more easily.

I have a lot of interest 👀 in my surroundings. This shows up best in the portfolio, where the majority of my projects were inspired by little things around me.
---